Accounting Firms with Extensive Experience
Azets have accounting firms with extensive experience, modern IT systems, authorized consultants, and broad expertise. We are a flexible accounting firm that offers a unique solution tailored specifically to you and your company. Having Azets as your accounting firm means you can focus on your core business while feeling confident that we handle the financial work and provide you with the best possible tax advice.
We are located in Stockholm, Gothenburg, Malmö, Västerås, and Uppsala, but our accounting, finance, and payroll services are used by companies throughout the country and internationally. In total, we have 22,000 customers and 2,800 employees in the Nordic region and process, among other things, over 55,000 time reports every month.
5 Reasons to Choose Azets as Your Accounting Firm
Less administration for you as a customer

Azets is an accounting firm with processes and systems specifically developed to be as simple, smooth, and user-friendly as possible. With less administration for you, at the right price, and, of course, high quality!

Personal Accounting Experts

With Azets as your accounting firm, you have close contact with your accounting expert while also feeling confident that we work as a team to provide you with excellent service when your primary contact is absent. We are committed to always being available for you. No matter where you are in the world, you are just a phone call or an email away from getting answers to your questions.

Quality-Assured Delivery

At Azets, we have authorized accounting experts who all work according to REX plus our own quality assurance system, GEM. As our customer, you can expect high quality in your accounting. When we at Azets take care of your accounting, you can always rest assured that we are up-to-date and knowledgeable about current laws and regulations. Quality and efficiency characterize our entire process, from the start to delivery.

Flexible Solutions

Azets offers various solutions depending on the business, size, industry, number of employees, or simply your preferences. With us as your accounting firm, your organization can both grow and downsize without having to change service providers. We wants to evolve together with you!

Azets Cozone Customer Portal Available 24/7

As a modern accounting firm, you, as our customer, always have access to our cloud-based customer portal, Azets Cozone, 24/7.
Get started with Azets as your accounting firm! Contact us here.
An Accounting Firm that Helps with Bookkeeping, Annual Financial Statements, and Much More
As an accounting firm, we offer a variety of services. We assist you, among other things, with bookkeeping, annual financial statements, and tax declarations. Here are more examples of how we can assist you.
Bookkeeping
At Azets, you can be assured that your bookkeeping is handled with high quality. We ensure that the work is carried out efficiently and without errors, so you can confidently delegate responsibility for all aspects of ongoing bookkeeping to us while you focus on your core business.
Tax Declarations
We help your company with tax declarations and ensure that everything is correct and accurate. We are well-versed in applicable VAT rates, eligible deductions, and required attachments. We also assist your company in preparing a preliminary income tax declaration to minimize the risk of paying too much or too little tax, which can be challenging to manage on your own.
Customer Invoices
To ensure that your invoice management is accurate and that late payments do not affect your liquidity, it may be smart to entrust the work to someone who knows the ropes. We assist you with customer invoicing, ensuring that the invoice details are correct, delivered to the right recipient, and paid before the due date.
Supplier Invoices
At Azets, you can choose to delegate all or part of your supplier invoicing to us. By letting us handle the entire process, from incoming invoices to reconciled and recorded accounts payable, we reduce your costs. We are specialists in the entire flow and have a dedicated team that works solely with supplier invoices.
Payroll Administration
As a customer at Azets, we can also assist your company with payroll administration. With our payroll service, you also gain access to our unique customer portal, Azets Cozone, with associated systems and features.
VAT Reports
Keeping track of VAT regulations can be challenging as they are complex and subject to continuous changes. Therefore, we offer assistance with VAT reporting, VAT advice, and training in VAT matters.
Consulting
We can provide expert consulting in accounting according to Swedish and international regulations for all types of companies. Azets has extensive experience with all types of businesses and operations, allowing us to contribute to increased understanding of your company's issues, opportunities, and improvement suggestions.
Annual Financial Statements
Azets authorized accountants prepare a financial report that is a quality certificate for your company's accounting and confirmation that laws and regulations are met. We review and adjust the ongoing bookkeeping to provide a true and fair view of your company's past year.
Annual Reports
We compile your bookkeeping for the year and ensure that the annual report is submitted to the Swedish Companies Registration Office in a timely manner.
VAT Declarations
VAT declaration and VAT reporting, or value-added tax - a beloved child has many names. Staying informed about VAT regulations can become more time-consuming and complicated as your business grows. With the assistance of an Azets accounting consultant and our service as a representative for, among others, the Swedish Tax Agency, we ensure that you submit a correct VAT declaration to the Tax Agency at the right time.
Azets' extensive accounting experience makes us a perfect partner to handle everything from VAT to financial statements, balance sheets, bookkeeping, and many other services.
Everything you need to know about starting a business in Sweden

Starting a business in Sweden doesn't have to be difficult. We have gathered everything you need to know in this guide.
Interested in our accounting firms, or do you want more information? Contact us here!
If you want us to contact you, fill in the form and we will get back to you as soon as possible. You can also call 010-457 50 16 and we will tell you more about how we can help your company.
Lina Dahlgren

Head of Sales

Ann-Charlotte Sammer

Leo Karslsson
Erik Victorin
Local offices - Accounting Firms in your city
Stockholm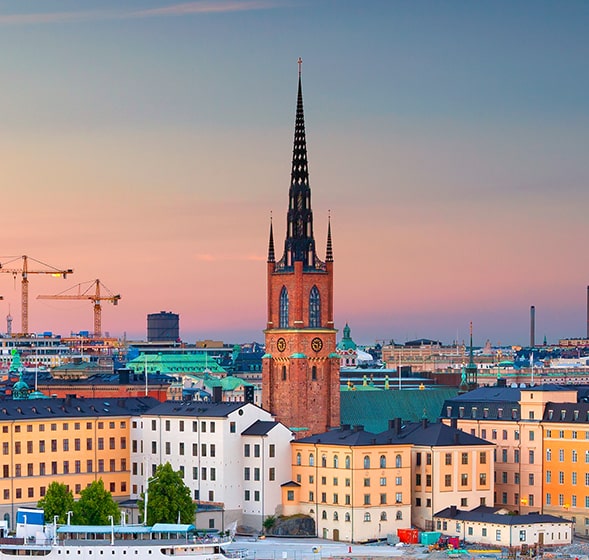 Gothenburg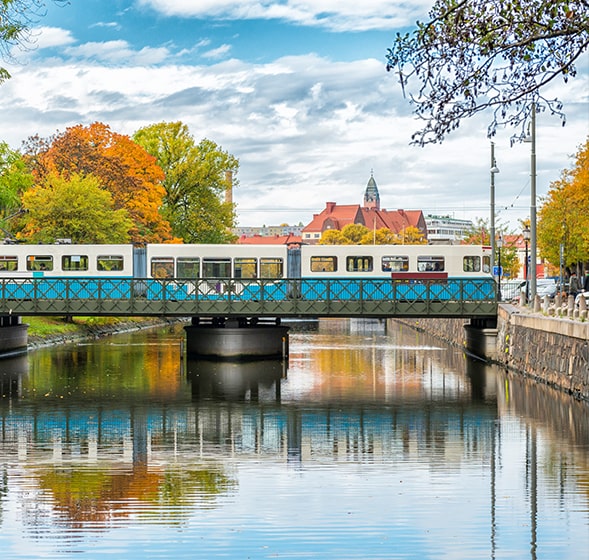 Malmö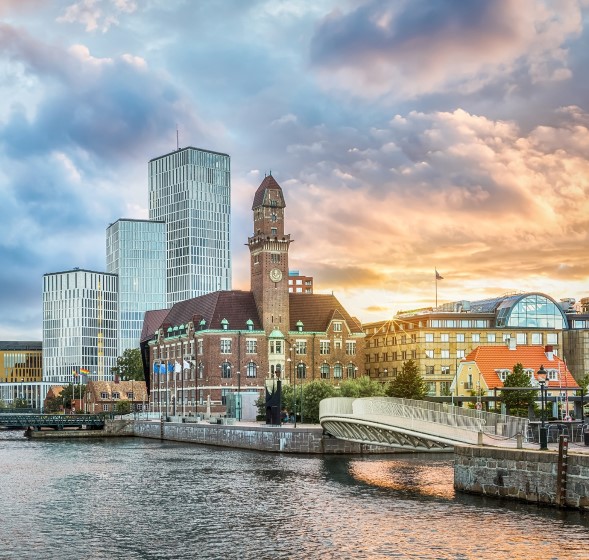 Västerås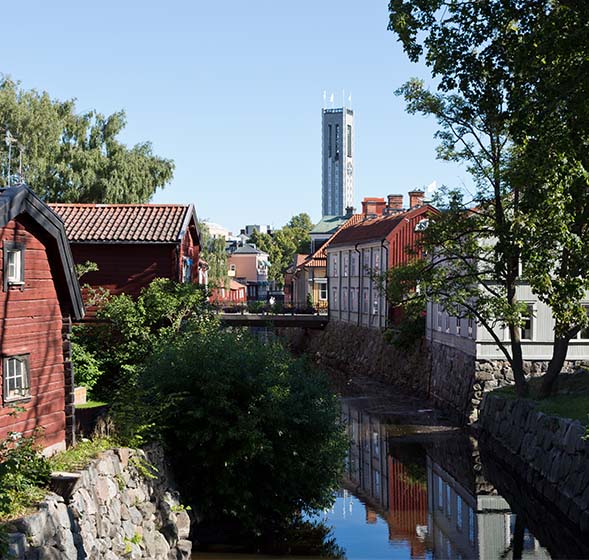 Uppsala