The Obvious Choice of Payroll Provider in the Entire Nordic Region
Azets can take over the responsibility for all your payrolls in Sweden, Norway, Denmark, and Finland - through us, you cover the Nordic region with a single contact. We conduct our operations through our own companies, not through partners.
Having a local presence allows us to have knowledge of the laws and regulations in each country. Working with customers from virtually all industries and sizes, and offering the same services and systems in all the Nordic countries, makes us the obvious choice for all companies with Nordic operations.
With payroll consultants in Sweden, Norway, Denmark, and Finland, we are the only contact our customers need to cover the entire Nordic market.
(Erik Bekkåsen, Nordic Payroll)
Only one contact for the entire Nordic market
Only one agreement for the whole of the Nordic region
Only one Nordic pricing model
Only one service model for the whole of the Nordic region
Only one customer portal for the whole of the Nordic region - Azets Cozone
Only one Nordic time reporting system
Only one Nordic travel expense system
Local Expertise
Adaptable system platform for the entire Nordic region
One service model for the entire Nordic region
Unique and complete solution
First Choice for Payroll Outsourcing
We are the leading payroll provider in the Nordics, offering services in payroll outsourcing. Our unique position allows us to offer a complete range of services and efficient payroll management processes in all countries. To tailor the services perfectly to your organization, we offer both standardized and custom solutions.
Are you tired of spending a lot of time and effort keeping up with all the local laws and regulations? Leave that part to us! We can also provide advice on everything happening in the area, so you can focus on your core business. With our complete range of secure and user-friendly solutions, we make it easy for you - with a system for the Nordic countries. It doesn't get simpler than that.
We Deliver High-Quality Payroll Assistance in the Nordics
We are an ISAE3402-certified payroll provider delivering quality services in payroll management in all the Nordic countries. Quality and efficiency characterize our entire service offering, from implementation to delivery. We have authorized consultants, specially appointed quality officers, and our own quality assurance systems developed to guarantee the delivery of our services to the highest possible standard. So, you can be sure that all payroll-related tasks are handled professionally, allowing you to focus on what you do best.
Everything you need to know about starting a business in Sweden

Starting a business in Sweden doesn't have to be difficult. We have gathered everything you need to know in this guide.
We Work with All Types of Customers of All Sizes
We assist both large and small companies from all industries with local expertise. With 20 years of experience in the payroll industry, we have developed a model of best practices with standardized processes. This guarantees efficient payroll management routines for all types of companies.
However, we know from experience that one size does not fit all. Therefore, we are flexible and responsive, meaning we tailor our systems and services to your business.
With 22,000 customers in payroll and accounting, we can confidently say that we know our customers' needs well and know how to meet them.
Stay Updated with Azets Cozone - Our Customer Portal
To make it easy for our customers to access reports and perform payroll work in the simplest way, we have developed a customer portal, Azets Cozone, as support for our outsourcing services.
Azets Cozone provides over 40 different applications in payroll management and accounting and also allows customers to connect to their own systems through Azets Cozone. And the best part - it is a single user interface in all countries.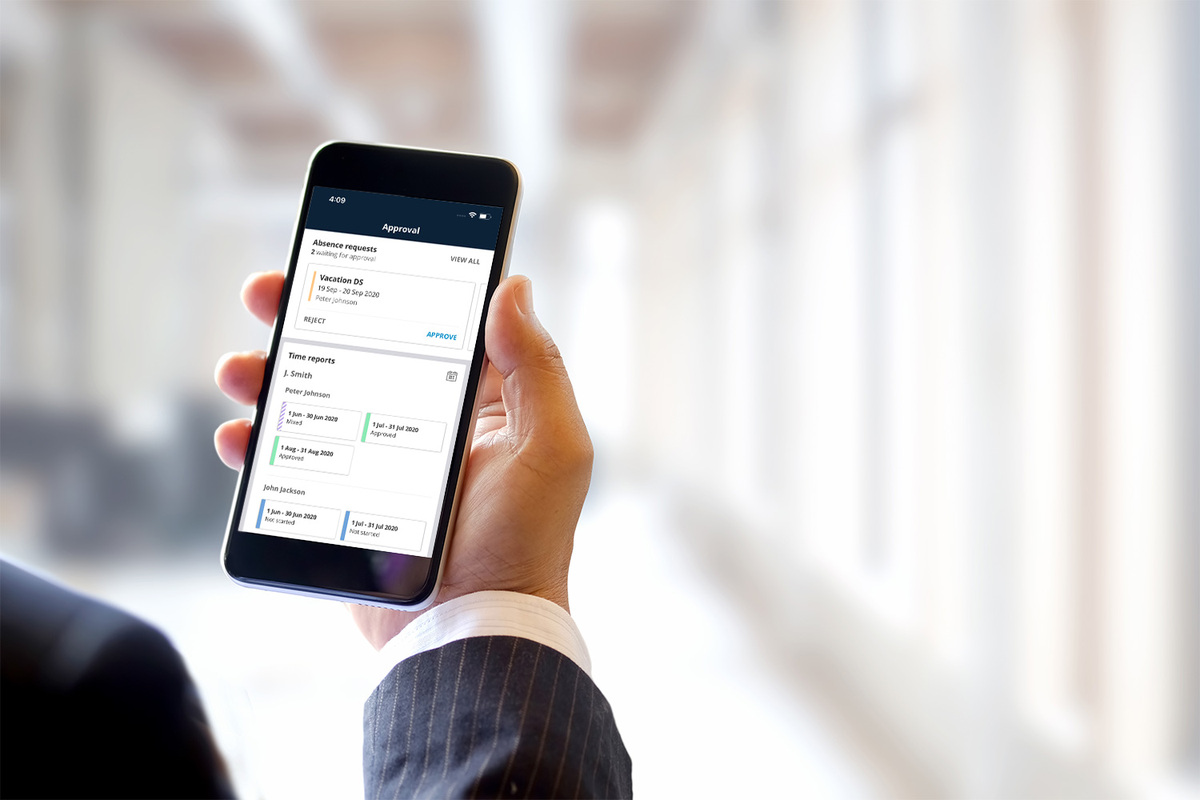 Azets Cozone is a complete tool developed to make collaboration between our customers and consultants as simple as possible. With Azets Cozone, you can approve time reports for employees in multiple countries, generate reports from companies on different sides of the borders, and share payroll-related information in compliance with GDPR.
With Azets Cozone, you get:
All relevant information gathered in one place
One system for everything related to payroll
One place for payroll specifications
One place for time reporting
One system for travel expenses and reimbursements
One place for reports
Secure file sharing that meets GDPR requirements
Unified planning of deadlines between different business units
"The collaboration has been smooth, and they have handled payroll reporting for us on time and with the expected quality. Azets has responded quickly to our questions and, when needed, escalated the issue internally to their own experts."
Veera Eskelä, HR-chef, Basware
An International Solution for Financial Functions
Azets is not just a payroll provider; we also help companies based in multiple countries with their financial functions. We are experts in different financial systems and help streamline financial functions so that they work across borders.
Read more about International Accounting
Do you want to know more about how we can help you?
Call 010-457 50 16 to get in touch with Andreas and his colleagues in our sales department or fill out the form, and we will get back to you.

Andreas Fredvinge
Sales Manager Nordic