We help Swedish and international companies with payroll service and HR in the Nordic region.
Azets has extensive experience in assisting Swedish and international companies with all aspects of payroll and HR in the Nordic region. As a provider, we offer payroll administration, consulting, staffing, and outsourcing of entire HR and payroll functions. With Azets' payroll services, you get a comprehensive solution tailored entirely to your needs.
5 reasons to outsource payroll administration

Reduced vulnerability
By outsourcing your payroll function, you gain access to a dedicated team of payroll administrators, eliminating concerns about absence, vacation, or personnel changes.

Simplicity, clarity, and ease
We offer clear pricing models and streamlined processing, with the possibility of personnel takeover. By outsourcing payroll and/or accounting administration, we become your finance assistants, payroll administrators, and HR resources – an outsourcing partner with all-in-one solutions.

Quality-assured delivery
Azets' payroll administrators are experts in laws and regulations related to payroll, pensions, HR, business economics, and taxes. They are ready to provide high-quality financial, tax, and pension advice.

Efficient processing, minimal administration for you
Our clients gain access to Azets' efficient processes and systems, significantly simplifying daily operations. Thanks to our quality method and ISAE 3402 certification, you can feel entirely secure with our payroll services.

Payroll services that offer increased flexibility
Our payroll services are standardized solutions with the possibility of customization based on collective agreements, industries, needs, and preferences, as well as the size and scope of salaries. With our different solutions, you, as a customer, can grow with us without changing service providers, regardless of whether your business operates in Stockholm, Gothenburg, Malmö, or any other Nordic country.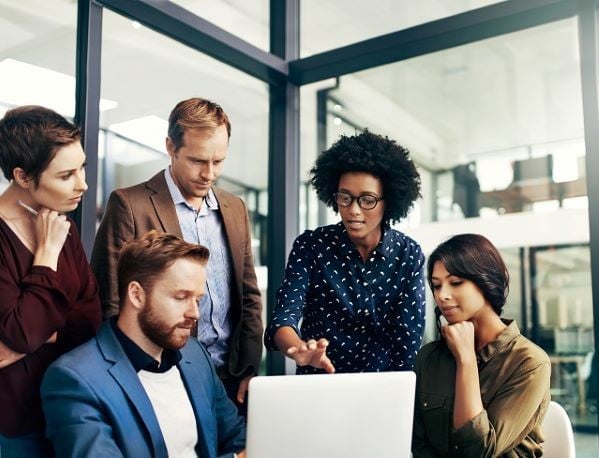 Let an authorized payroll administrator help you
Payroll administration's main task is to manage employees' salaries, but it also involves much more, such as time reports, payroll accounting, and expense reporting. Additionally, it is essential to stay updated on tax regulations to ensure accurate payroll administration. Employment contracts, travel expense reports, tax declarations, and leave applications may fall under payroll administration, and during intense payroll periods, stress for a payroll administrator can increase, leading to potential mistakes.
By using Azets' payroll services, you can benefit from various advantages. Among other things, you get close cooperation with a payroll administrator from Azets, who is part of a larger team. This way, you have several payroll experts ready to assist in payroll administration.
Some payroll services we offer include:
Ongoing management of salaries
Travel expense and expense management
Pension administration and pension analysis
Legal consulting
Staffing during implementation projects
HR work and consulting
Sick leave management
Salary surveys and payroll process reviews
Everything you need to know about starting a business in Sweden

Starting a business in Sweden doesn't have to be difficult. We have gathered everything you need to know in this guide.
Payroll administration - Nordic solutions
Azets is a leading provider of payroll services and finance, offering a unique and complete solution for payroll administration in the Nordic region. We have extensive experience in assisting companies with payroll and financial functions. As a provider, we are financially and strategically strong, as well as experts in local laws and regulations, ensuring peace of mind for you as a customer.

In need of temporary help? - Hire an interim consultant
If you are only looking for temporary reinforcement in the payroll department, you can hire an interim consultant from us.
Help with sickness and other absences
Additional resources during busy periods
Interim solution between employments
Flexibility, e.g., part-time assignments

Customized payroll services
We offer our clients flexibility in terms of system solutions. In our customer portal, Azets Cozone, we have 20 different applications, both in-house and third-party, which we tailor to each client's needs. We can also work in your systems if you prefer.
Through Azets Cozone, our clients have access to Azets Expense. Our very own system solution for travel expenses.

Payroll assistance - Advisory in payroll and HR
Our experienced experts have helped companies through advisory and support for many years. We provide assistance in all tasks related to payroll and HR, from practical payroll administration to guidance and advisory about salaries, contracts, process development and other staff questions.
Do not hesitate to contact us if you have any questions about how we can assist your company.
Interested in our payroll services, or do you want more information? Contact us here!
If you want us to contact you, fill in the form and we will get back to you as soon as possible. You can also call 010-457 50 16 and we will tell you more about how we can help your company.
Lina Dahlgren

Head of Sales

Ann-Charlotte Sammer

Leo Karslsson
Erik Victorin