Experienced accounting firm in Gothenburg - help with finances
Transfer the administration to us
We have developed our processes and systems specifically to be as smooth and user-friendly as possible. Finance doesn't have to be complicated. We provide you with minimized administration for you, at the right price, and with high quality.
Accounting firm with comprehensive quality assurance system
We always base our work on REKO and SALK, plus our own quality assurance system GEM. Quality and efficiency permeate our entire process, from start-up to delivery.
Assistance for companies in Gothenburg
We can offer various solutions depending on the business, size, industry, number of employees, or simply your preferences. We also adapt as an outsourcing partner. If you need more or less assistance during our cooperation, we can always adjust your solution accordingly.
Advice on finance, payroll & HR
Azets' accounting experts can provide expertise in finance, taxation, payroll, HR, and business advisory. You can trust that we comply with applicable laws and regulations. We assist with various aspects of business management and more complex corporate matters.
A flexible client portal
Our cloud-based client portal, Azets Cozone, is available to you around the clock. You constantly have access to all the information you may need regarding your accounting.
Services
Bookkeeping
Declaration
Customer invoices
Supplier invoices
Payroll administration
VAT reports
Advisory
Annual accounts
Annual report
About our accounting firm in Gothenburg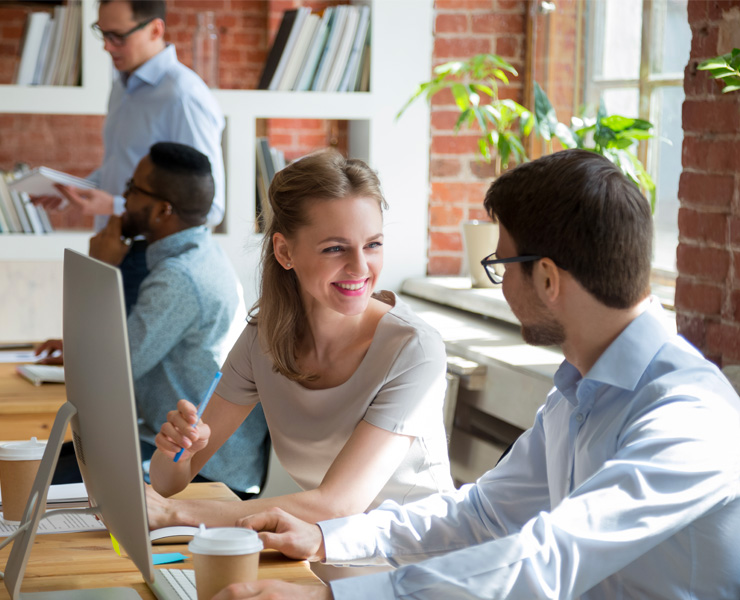 At our accounting firm with offices in Gothenburg, you'll find the expertise you need in accounting, payroll, HR, and advisory services. We offer professionalism and security in your local environment.
Feel free to contact us!