Welcome to Azets' webinar about reconciliation of short-term work on June 23rd
Three months after your application for short-term work has been approved, you must make a reconciliation. On June 16, Tillväxtverket will open the reconciliation of short-term work for the companies that introduced short-term work in March.

Azets is met by many questions from companies that are wondering what kind of documentation they need to gather in order to do the reconciliation correctly. There are also some challenges linked to regulatory compliance and the authority's demands for the possibility to follow-up, and the questions are many. The fact that the authority has not until now provided information on what they will require in connection with the reconciliation also means that otherwise possible system support could not be used, which in turn leads to very time-consuming manual handling.

In this webinar, Emelie Björnefur, salary expert and Manager of Business Process Improvement at Azets, goes through the requirements from Tillväxtverket and what you need to think about in connection with the reconciliation.

By attending the video meeting, you will receive a review of:
The Swedish Agency for Economic and Regional Growth ("Tillväxtverket") demands for information at the reconciliation, what do they really mean?


What do you need to collect from different systems and where is manual supplementation needed?


Challenges that many experience when compiling for the reconciliation



Possible measures to simplify before the next reconciliation date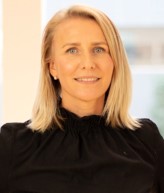 Presenter
Emelie Björnefur,
Manager Business
Process Improvement, Azets