A wise decision
When you hire an interim consultant from us, we guarantee high quality work. Azets' consultants can help you in accounting, payroll administration, and HR. You can choose whether you need help for only a few days a month or if you want a complete solution. We help you find the optimal solution for your business based on your needs.
Help in the event of illness and other absence


Extra resources during busy periods


Interim solution between employment


When flexibility for part-time assignments is required
Consultant in accounting
Get help with e.g.:
Bookkeeping
Reconciliations
Monthly and annual accounts
Invoicing
Tax and VAT
Group consolidation
Reporting
Forecasting



Consultant in payroll
Get help with e.g.:
Salary and benefit calculations
Payroll and salary payments
Internal and external reporting
Expenses management
Holiday management
Salary and bonus settlement
Support on issues concerning collective agreements, allowances, parental leave, etc.
Maintenance of payroll and personnel data
Consultant in HR
Get help with e.g.:
Development of policies and staff handbooks
Performance management
Recruitment
Onboarding processes
Benefits
Skills development
Support with labour law and new regulations
Employer branding
We offer consultants with various levels of skills
You can hire an interim consultant from us in the following roles, among others:
Finance manager
Accounting manager
Accounting consultant
Authorised accounting consultant
Group accounting economist
Group controller
Financial controller
Business controller
Accounting assistant
Payroll specialist
Payroll administrator
Payroll assistant
Payroll manager
HR manager
HR onsite
HR business partner
HR specialist
HR assistant
Project manager in accounting, payroll, or HR

Knowledgeable and experienced consultants
Azets' consultants are system savvy and have broad professional knowledge with several years of experience. You can be assured that the consultant is always abreast of new laws and regulations and that the work is carried out to a high standard.

Reduce your costs with a flexible agreement
When you hire an interim employee from us, you pay only for the hours you actually use. You also avoid expensive personnel costs such as pensions, holiday pay, sick pay, and training. This enables you to reduce your fixed costs while getting help from one of the Nordic region's leading specialists in accounting, payroll, and HR.
Hiring an interim consultant from Azets – how does it work?
When you hire an interim employee from us, we send one of our experienced consultants to your company. The consultant is part of your team for the agreed period. We guarantee that the same consultant will perform the work throughout the period. If your requirements vary from one week or month to the next, that's no problem – you pay only for the hours needed.
In other words, we offer a flexible solution that is also secure, as you can be confident that your consultant will not be replaced by a different one tomorrow.

How the process works

1. Get in touch with us and tell us about your staffing requirements

2. We find employees who match these requirements


3. You are given the opportunity to meet the employee if you so wish. The collaboration agreement is signed and the consultant starts working for you


4. You have ongoing dialogue with the relevant manager at Azets
Take a look at some examples of how we help our clients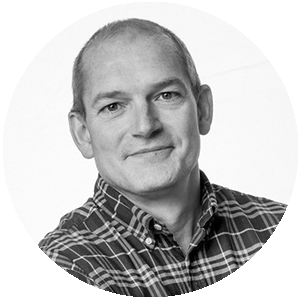 ''The reason we chose to work with Azets was the opportunity to get the help we need and the peace of mind that everything is in order''
- Joseph Anzalone, Finance Manager, Gedeon Richter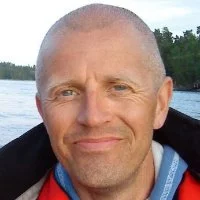 ''Azets' consultants are proactive and provide useful information about, for example, new laws and regulations''


- Pär Hedlund, Finance Manager, Hald & Tesch Brand
We help Swedish and international companies with everything in payroll & HR
We can assist with all tasks within payroll administration to ensure correct and timely payment of salaries, taxes etc. As your professional payroll provider in the Nordics we ensure compliance with local legislation including statutory reporting to the authorities in Sweden, Norway, Denmark and Finland.
Read more about our payroll services
The Nordic region's leading provider of outsourcing of financial functions
Leave your financial tasks to our experts so that you can focus on your core business! In compliance with Swedish law and regulations we handle all tasks in your financial function. We have long experience, modern it systems, authorized consultants and broad expertise. We are located in Sweden, Norway, Denmark and Finland and help many Nordic and international companies in different sizes from all industries.
Read more about our accounting services
Contact us
Fill in the form and we will get back to you as soon as possible, or call us on +46 10 457 50 16