Everything you need to know about starting a business in Sweden
Starting a business in Sweden doesn't have to be difficult. Nevertheless, we understand that some questions may arise during the process, ranging from how to choose the right type of business entity to how to register for VAT or as an employer. At Azets we are experts in the field and answer questions just like these every day.
Download our guide!
Our guide is a compilation of answers to 15 of the most frequently asked questions and includes the basics that you need to know. If you have any other questions or thoughts, please feel free to contact us.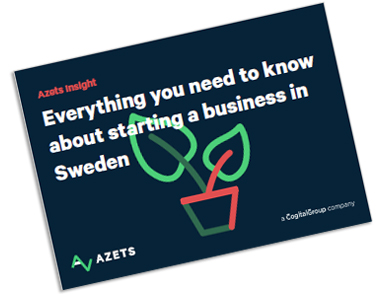 Please fill out the form to download the guide