"With Azets we can be sure to comply with Swedish legislations"
When Omron Electronics in Finland in early 2018 needed a tax proxy in Sweden and with that, required legal support to ensure that Swedish legislation was followed to the key, their choice was Azets Sweden. Päivi Saarikoski, Nordic Compliance Manager at Omron Electronics in Finland knows how Azets facilitates Omron Electronics business in Sweden.
Azets responsibility as delegate varies from annual reports, corporate income statements, employer tax declarations and the tax account - an account for paying company taxes, payroll taxes and where the VAT is subtracted.
Azets makes sure that all reports are filed to the Swedish Tax Agency and continuously communicates with Swedish authorities, advising Omron Electronics on tax and accounting queries. Azets also takes care of the payroll administration for Omron's employees working in Sweden.
Päivi Saarikoski is Nordic Compliance Manager at Omron Electronics Oy in Espoo, Finland and works with Azets Sweden on a regular basis.
What kind of challenges did Omron have before contacting Azets?
- As a foreigner I could not have a Swedish identity number, and therefore I could not use the e-service from the Swedish Tax Agency. It was slow to report with paper documents. We also needed advice on tax legislation.
What different tasks does Azets help you with?
- We granted Azets a proxy to report to the tax authority on behalf of Omron. On a monthly basis I send VAT declaration, EC sales report and employer tax declaration, and our Azets contact person submits the reports electronically to the Swedish Tax Agency. We also contracted Azets for Statutory Reporting and Tax Return which were drafted by a finance manager at Azets.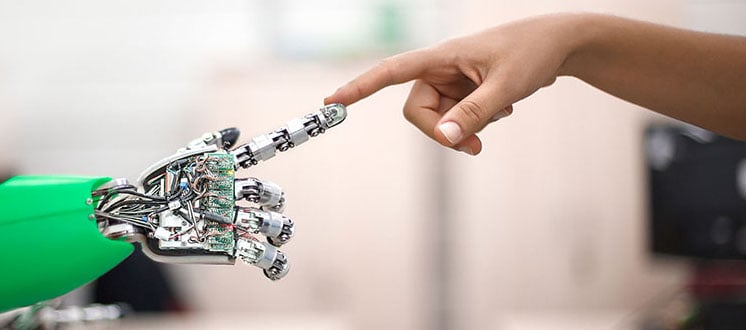 What kind of value does this give Omron?
- Our team is small, so this frees our hands to other matters. Also, we can be sure we comply with Swedish legislation and norms. I would say that compliance with tax rules is the most important outcome from Azets' services.
How do you find the help and services from Azets?
- I can only voice my opinion on the accounting services which is fast and friendly. The communication works perfectly in English. On the payroll side, we also use the customer portal "CoZone". It is easy to use and an efficient way to get managers´ approval to absences and expenses.
---
About Omron
Founded in Japan in 1933, Omron is a world leader within industrial automation. The Omron Corporation headquarters is located in Kyoto, Japan. The corporate group employs more than 37 000 employees in 36 countries.




Anna-Karin Käck
CFO, Ellevio

"We were looking for a cost-effective solution and we considered the bigger picture. It was important for us to be able to tap into someone else's processes and not to have to reinvent the wheel."


Lennart Persson
CFO, MedHelp

"We've chosen not to build up our own finance and HR departments, and instead we're focusing wholeheartedly on our core business."