Why outsourcing was a simple choice for Ellevio
After being hived off from Fortum, Ellevio faced the challenge of procuring its own systems and services for finance, payroll and HR, for example. Ellevio sought a cost-effective turnkey solution where it could tap into standardised processes and didn't have to reinvent the wheel. This is where Azets entered the picture.
"As a company we have quite a strong outsourcing strategy and having a 'shared service' for finance services, payroll services and HR administration is something that we're familiar with from our time in the Fortum Group," says Anna-Karin Käck, head of finance at Ellevio.
"The main benefit of outsourcing is that you can spend more time on what's important for your specific company, instead of on developing processes and procedures that are generic to most companies. Our organisation has to be good at running power grids and distributing electricity. We don't have to be good at, say, scanning invoices, managing ledgers or calculating pay; there are others who are experts at that. This is why we turned to Azets."
"Building and maintaining our very own finance department with all the necessary processes and expertise could be a very sensitive issue because it's easy to become very dependent on people, so outsourcing was a simple choice for us.

What were the important factors in choosing a service provider?
"We wanted to buy standardised systems and services that were in line with best practice. We were looking for a cost-effective solution and we thought about the big picture. It was important for us to be able to tap into someone else's processes and not to have to reinvent the wheel. Azets matched the specification we produced for the procurement process, and based on our evaluation criteria Azets was quite simply the best option. They could offer a nice balance between fulfilling system functionality requirements and delivery ability in relation to price."
What does Azets help you with?
"Azets provides quite a large, broad range of services. In finance we get help with everything from scanning, supplier ledgers, the fixed assets register, payments, some general invoicing, ongoing accounts and preparing VAT and employer declarations. We also buy system services in the form of an analytical/reporting tool and system support for budgeting and forecasting as well as purchase order management. In payroll and HR we get help with payroll management and travel expense accounts. We've also implemented an HR system."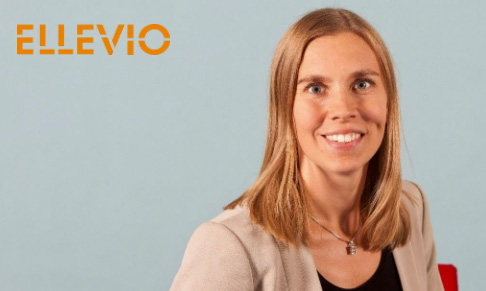 Do you find that this saves you time?
"Yes, and that's part of the aim. We're saving time in terms of back-up people, whom we find it difficult to have, as well as in terms of having chosen a single provider for everything. If we'd bought a forecasting tool from one party and an analytical tool from another and so on, we would have ended up with a lot of different providers who would have had to communicate with each other and we would have been sat in the middle of them acting as an intermediary. This is why part of our strategy was to try to package as much as possible together so that we would only have one party to communicate with. Fortunately we ended up choosing the same provider for both finance and payroll services, so Azets' staff can talk internally with each other and we don't have to act as an intermediary."
What's it like using CoZone?
"We use a lot of applications in CoZone and we can access all of them using the same login. It's a great boon to have everything in one place, especially when we introduce new users to our systems."
What are you particularly pleased with?
"Obviously you want to work with a proactive organisation that's solution-oriented. I think we've got a strong collaboration where Azets always strives to identify solutions that work for both parties. I feel this is a positive.
"As a customer we set a lot of requirements that are specific to us. Azets is good at meeting them and we like the fact that everyone wants the best and has a positive, solution-oriented attitude where we jointly try to identify ways of working in the future. We think it's gone well, in terms of both how we've run the implementation project and the ongoing operation. I think the fact that Azets and Ellevio are similarly sized companies makes it easier for us, because we can meet on an equal level and we both have relatively short decision paths. I think it's been a good match."
---
About Ellevio:
Ellevio owns, runs and develops regional and local power grids and distributes electricity to over 930,000 customers in Sweden.


Lennart Persson
CFO, MedHelp

"We've chosen not to build up our own finance and HR departments, and instead we're focusing wholeheartedly on our core business."