We are experts in international entrepreneurship in Sweden and the Nordic countries
We are specialists in international business and working with foreign companies. We are well acquainted with their need for a secure, strategic and proactive partner. Our experts in Sweden, Norway, Denmark and Finland offer skilled professional services to our international clients looking for fast, efficient and professional payroll and accounting assistance. We have the capacity to run a company's finance department, or parts of it.
We have a complete solution that includes everything from set-up services, implementation of key systems through to the initiation of processes and routines for accounting and payroll administration.
Located in Sweden, Norway, Denmark and Finland since 2002.



22 000 +
customers

3 200+
employees

2,8 billion SEK
revenue

200 000
payslips/mo.

110 000
CoZone users

80 +
offices
We are located in Sweden, Norway, Denmark, Finland, Estonia, Romania and the United Kingdom.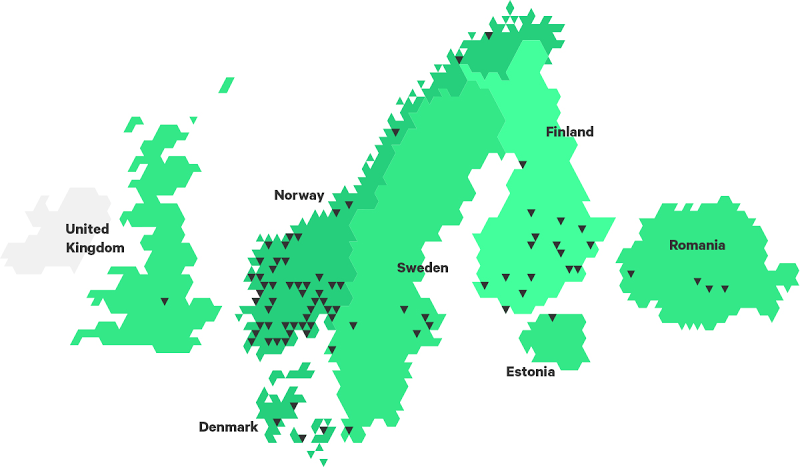 Azets | Less hassle. More value.
For years, we have successfully delivered accounting, payroll, HR, staffing and advisory services in the Nordic region.
Over time, we have developed a unique combination of experience, smart solutions and local presence. With more than 80 offices across the Nordics, we have gained detailed knowledge about local rules and regulations.
Ownership
Azets is owned by HgCapital, a UK private equity firm.
Azets is part of CogitalGroup. Backed by HgCapital, CogitalGroup was established in August 2016. CogitalGroup is an outsourcing and advisory services group consisting of Azets in the Nordics and the UK-based companies Blick Rothenberg and Baldwins. The group provides outsourcing, accounting, payroll, taxation, financial and other advisory services to a broad range of businesses in Europe.
Want more information about Azets Expense?
Please fill in the form and we'll get back to you as soon as possible.